....Rowing Tour of Lake Pyhäjärvi..Soutuveneretki Pyhäjärvellä....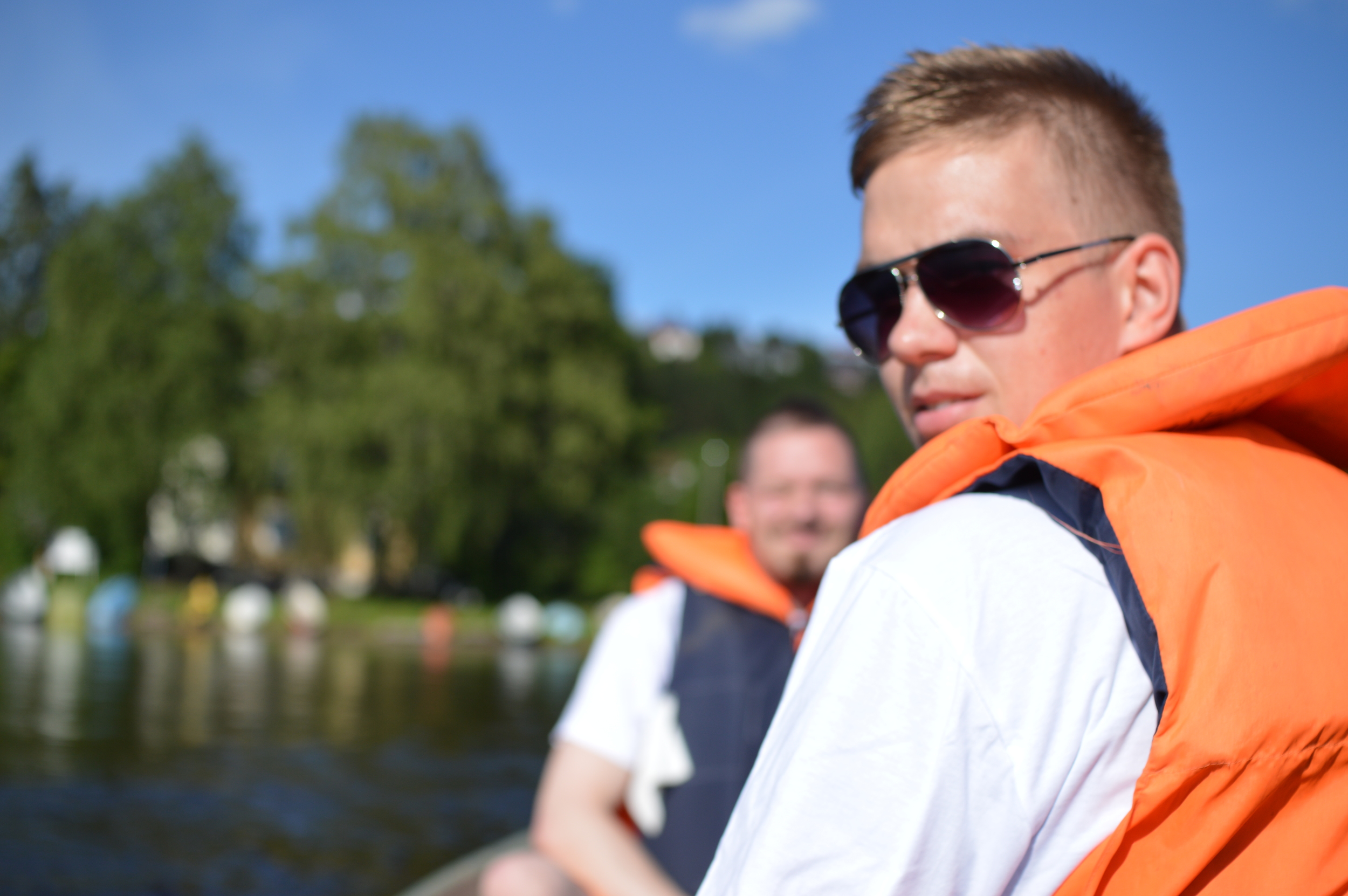 ....Rowing Tour of Lake Pyhäjärvi..Soutuveneretki Pyhäjärvellä....
....4 hours
Experience a different side of Tampere on this row boat trip on Lake Pyhäjärvi! First we will walk over the Pyynikki ridge to enjoy the best doughnuts in Tampere. Bellies full, we will pass Pyynikki ridge by row boat on our way to a remote island where we will have a chance to see some local flora & fauna.
..4 tuntia
Näe ja koe Tampere vähän erilaisesta perspektiivistä suotuveneestä käsin Pyhäjärvellä. Aloitamme tämän retken kävelemällä Pyynikin harjulle ja nautimme kaupungin parhaat donitsit Pyynikin Näkötornilla. Vatsat täynnä jatkamme matkaa kohti Pyhäjärveä, missä lähdemme soutelemaan Pyhäjärven aalloille. Soudamme läheiselle autiolle saarelle, missä pääsemme ihastelemaan luontoa sekä rentoutumaan rantakallioilla istuen.
....
....
Available times in summer season:
Tuesday to Friday 12:00 - 19:00
Sunday 12:00 - 19:00
This trip is not available on Monday and Saturday.
Duration: 4 hours
Maximum group size: 6 people
Each boat holds a maximum of three people (one place is reserved for your guide)
Price:
Price includes complete guide services, doughnut & coffee or tea at Pyynikki Observation Tower, fees to climb the observation tower, row boat rental, safety vest, and return trip back to Tampere by bus.
..
Saatavuus kesäaikaan:
Tiistaista perjantaihin klo 12:00 - 19:00
Sunnuntaisin klo 12:00 - 19:00
Tämä retki ei ole saatavilla maanantaisin ja lauantaisin.
Kesto: 4 tuntia
Maksimiryhmäkoko: 6 henkilöä
Molempiin veneisiin mahtuu maksimissaan kolme henkilöä.
Hinta:
Hinta pitää sisällään oppaan palvelut, munkin ja kahvin tai teen Pyynikin näkötornilla, pääsymaksun näkötorniin, soutuveneen vuokran, pelastusliivit sekä paluumatkan Tampereen kaupungin linja-autolla takaisin Tampereen keskustaan.
....